Some times ago, a friend of mine told me that the LORDS OF ALTAMONT were planned to play live in our area and I thought it was a good excuse to go out to feel the music live once again, after the almost 2-year privation due to the pandemic that drove us all mad.. Even if I knew a bit about their style of music, I can't say i knew their music very well, but who cares ? It was a good opportunity to discover them & enjoy their music live !
I must confess it's often this kinda situations that bring the best surprises - you go there with no big expectations and in the end, you have a blast !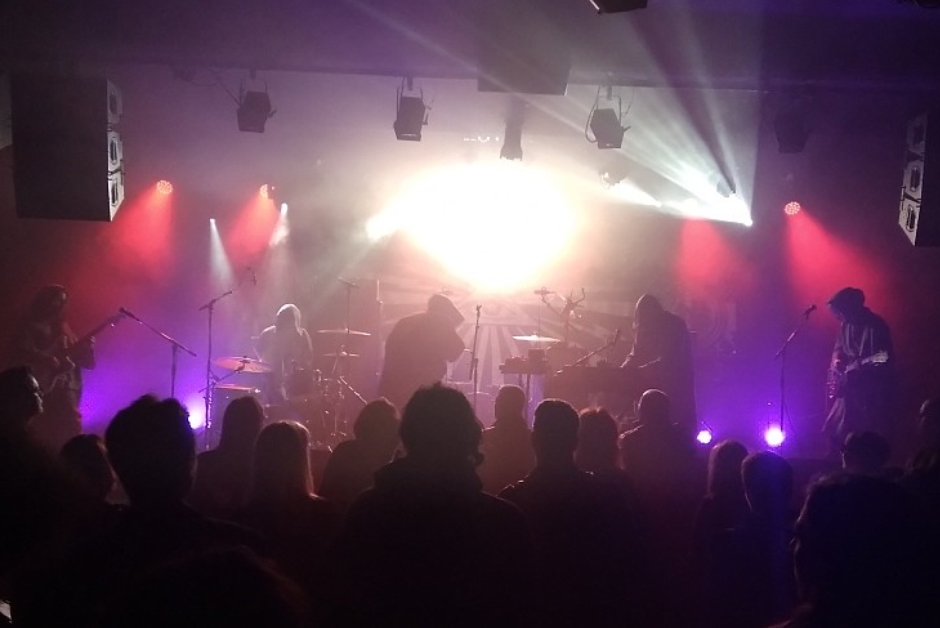 I had even no idea of the opening band and discovered once arrived at the ASCA venue that they're french and named  DRUIDS OF THE GUE CHARETTE, a name that doesn't bring any precise indications of what to expect.. but.. wait & see, the show was about to start...
Lights on in dark, red, purple tones... and the DRUIDS OF THE GUE CHARETTE enter the stage with clothes and hoods that don't show anything... Music starts with a quiet bass-line and the trip begins ! Dark atmospheres, heavy riffs, some very 70's psyche-rock arrangements, some space-rock sounds à la Hawkwind, a voice that knows to be varied and that surprises with its power, its vitality, its rage but also with its deep tone (sometimes reminiscent of Andrew Eldritch of THE SISTERS OF MERCY)...
This band mixes everything from garage-rock, post-punk, stoner, cold-wave, psyche-rock, nothing really new but THE WAY they combine everything with so much coherence and genius, the way they do it takes you high - fuckin' HIGH ! A show of this lads is like an hypnotic trance you wish it never ends - it jostles, it soothes, the feeling is pure well-being and when it's over, you feel good, like cleansed from the dirt of the world !
When I tell you small shows often brings the best sensations - proved once again ! Can't wait to see this band again as this first experience was simply perfect !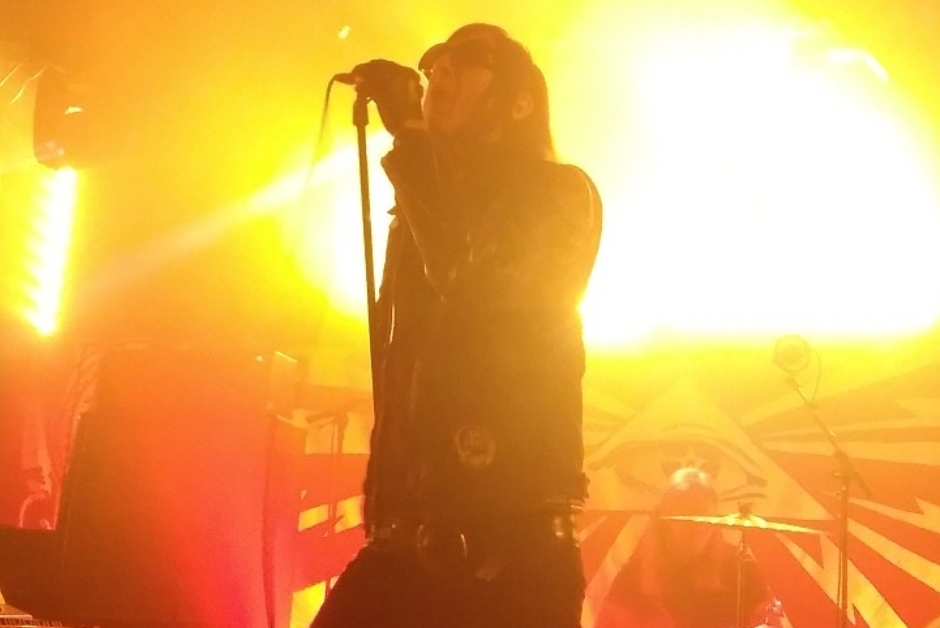 Then came on stage - from the USA - THE LORDS OF ALTAMONT ! This band has been active since 1999, toured a lot, gained alot of popularity thoughout their high-energy-fueled live appearances and definitely, the stage is where the band comes into its own, takes on its full scope - it's ROCK'N'ROLL baby, from A to Z, relentless, no time to breathe, full-speed or nothing ! Denim and leather, quickdraws that kill for a music halfway between garage-rock and punk with huge STOOGES/MC5 influences, but undeniable 60/70 psyche-rock touches too, thanks to the almost permanent use of the organ that vocalist Jake "The Preacher" Cavaliere rocks like crazy throughout the band's performance when he's not climbing it ! It's breathtaking, really ! So much energy, the gang unfolds its music without being impressed and also leaves space for humor between the songs, communicating with its public and maintaining its effervessence ! I really enjoyed their set .. as this is definitely what one can expect from a pure rock'n'roll gang - energy, honesty, authencity !!!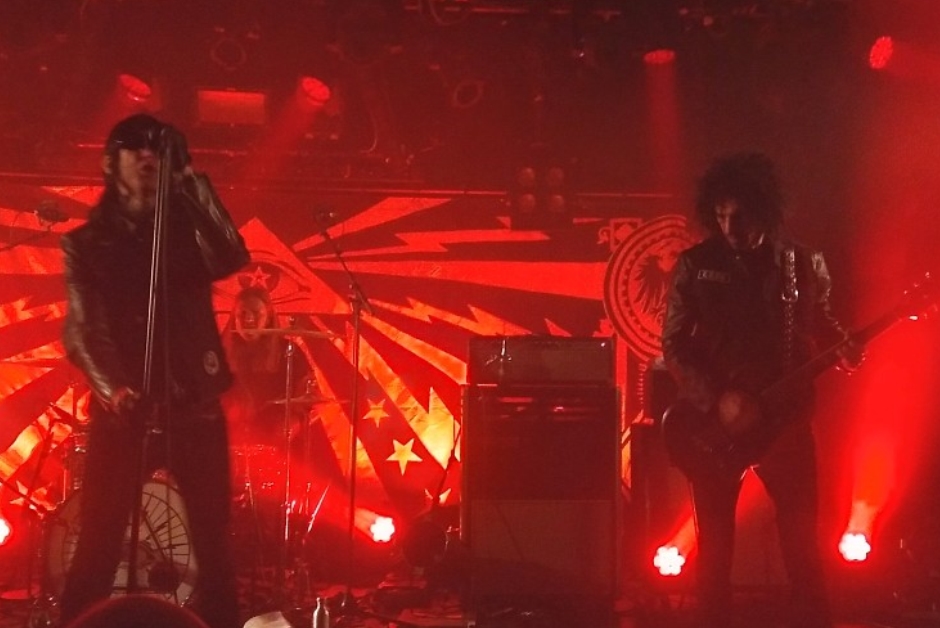 To make it short.. It was another great evening as I love them, the feeling you get in smaller venues is the BEST you can get for sure... especialy when the bands are always happy to meet & greet after the show, which was the case yesterday too ! I could see many happy faces from people just because they could chat with some band members for some minutes, get their records signed, etc etc.. simple pleasures are awesome, ain't they ?
Oh well.. as for myself, i was also surprised to realise that LORDS OF ALTAMONT's drummer is actually Barry from the defunct dutch band VANDERBUYST, a band i saw/met a couple of times in another life and it was just pretty cool to exchange a few words with him before we left the venue ! Some say it's only Rock'n'roll but that's all I love !