Throwback to Friday evening at the Forum De Vauréal for the PHIL CAMPBELL and his BASTARD SONS show with MOLYBARON as opening act...
What struck me first when I arrived was the amount of MOTÖRHEADbangers waiting at the doors... Reassuring to see that we don't forget who Phil Campbell played with, for more than 30 years and the legacy left by MOTÖRHEAD - there is still loyalty and fidelity in this world ! Well, not sure the venue was sold-out, but in any case, it was really very crowded ...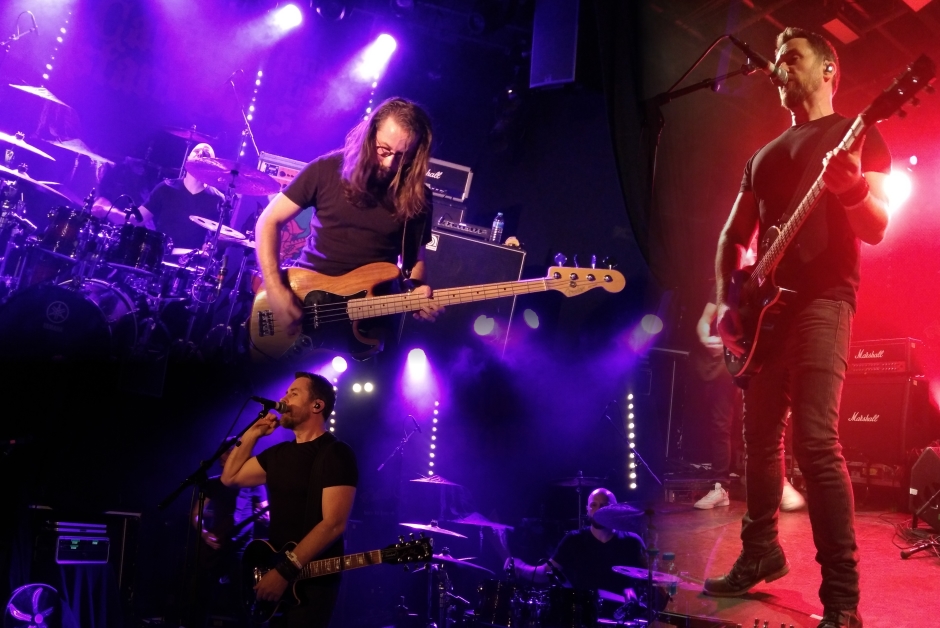 MOLYBARON, a "local" band if I can say so, since they're from the area, even if the line-up is "Franco-Irish", entered the stage and started the fire with their powerful modern METAL style, that I'd would describe as a mix of influences from THRASH, HEAVY and PROGRESSIVE Metal but also modern ROCK, which adds something really particular to their sound, that's undeniable ! .. Something definitely "modern" sounding but nevertheless really catchy with great choruses, great melodies and a singer with a very particular voice, something we're not used to in the "Metal" field... Think of Brian Molko (PLACEBO) and sometimes Matthew James Bellamy (MUSE) for a moment and you get close to how it sounds like ! Also, since the singer is Irish, needless to say you don't have to suffer this horrible french accent that alot of english-singing french bands have !
The band gave everything and managed to conquer the audience from the very first songs - I have to say their set was really professional and well put together, result of a hard-working & motivated band ... I really encourage you to go visit their page & listen to their albums, they're really have something on their own, something fresh, something original and very personal !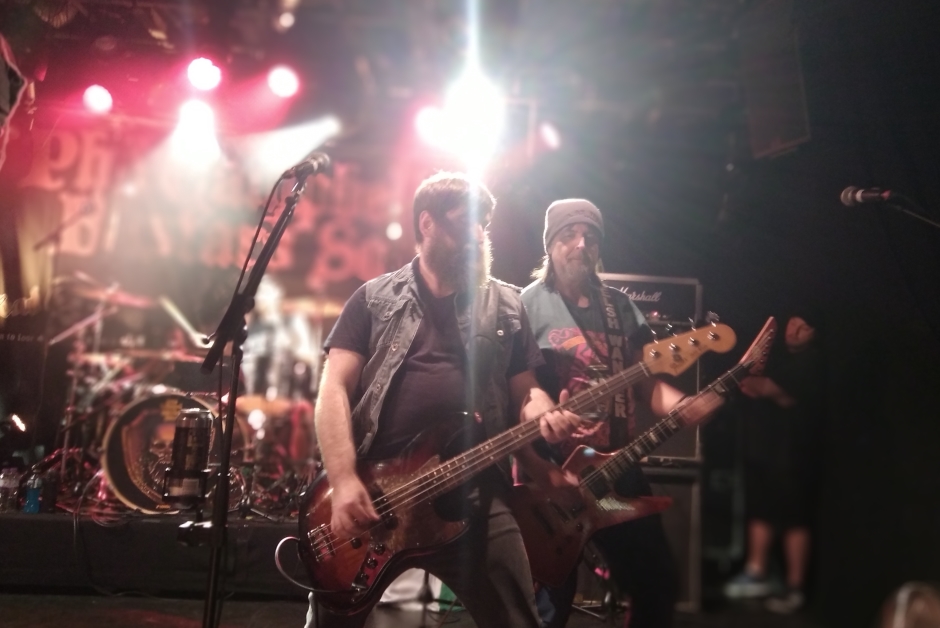 Short intermission, just the time for the roadies to prepare the stage for Phil and his sons... and here we go again !
DEEP PURPLE's "Highway Star" is blasting through the speakers and then appeared - alone - on stage : mr PHIL CAMPBELL, very relaxed, big smile on his face... playing a guitar-solo intro while joined a few seconds later by his BASTARD SONS.. the show was about to start, this guitar intro was just the calm before the storm ! From the very first notes, the band really went on the attack and delivered a massive rock'n'roll fueled performance, setting immediately the audience on fire !! Their set was made of their own songs of course, I can remember "Son Of A Gun", "We're The Bastards" which are really efficient LIVE, like fists in faces that let you speechless, the majority were fast songs BUT when they slowed down the tempo with the beautiful bluesy "Dark Days", the atmosphere went magical.. like a spell taking you high on emotions - I really LOVED that moment ! Of course, we had alot of MOTÖRHEAD songs, some CLASSIC-songs like "Ace Of Spades", "Bomber", "Iron Fist", "We Are The Road Crew", "Killed By Death" and some others as good, but probably less heard live, like "Born To Raise Hell", "Going To Brazil", "R.A.M.O.N.E.S." (which ain't a RAMONES song - Ed.) and two other ones, "Silver Machine" (Nope, that's not a VOIVOD song !) as a tribute to the HAWKWIND period of LEMMY and that "These Old Boots" taken from Phil CAMPBELL's solo album "Old Lions Still Roar" released in 2019 !
Although doing the job like a BOSS, I found Phil very discreet on stage, no kinda rock-star attitude at all, certainly happy to be there, playing his music and see his sons give their all and ruling the stage like crazy, 'cos yes, the "Bastards" really were on fire and their energy was particularly infectious, they had the audience at their feet ! I'd also mention the particularly breathtaking performance of their now not-so-new singer Joel PETERS who has an incredible stage presence and charisma... he knows how to lead the pack !!!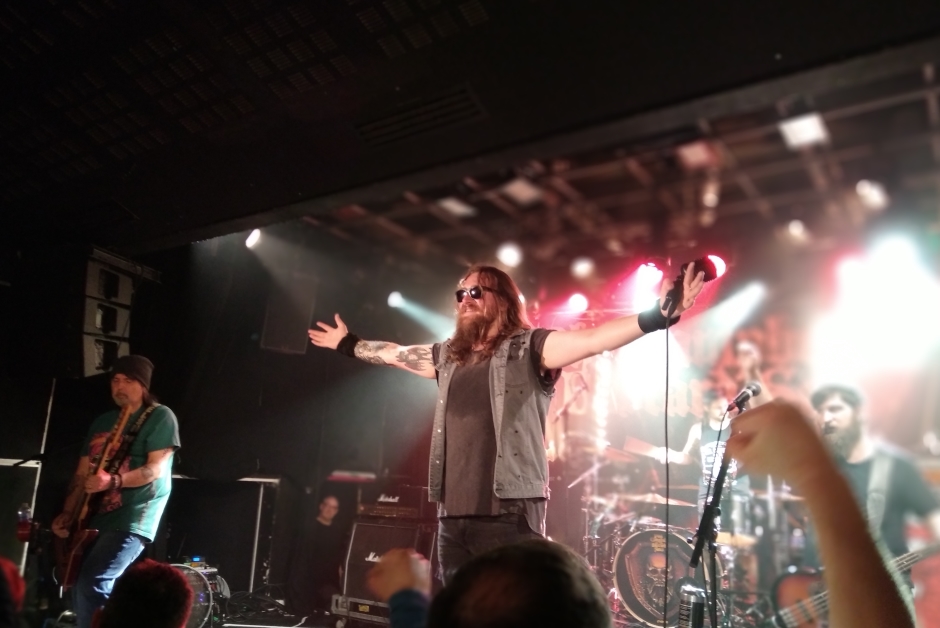 That was another ROCK'N'ROLL night, one more, but one that makes you feel really alive - so many faces with big smiles in the audience, so many happy people ! ROCK'N'ROLL medicine as we need it !
And I'm sure somewhere up in the sky, the "old man" was watching smiling, happy to see his legacy lives on !
BORN TO LOSE, LIVE TO WIN !